Looking for a quality and affordable builder for your next project?
2nd to None Drywall Services
Welcome to 2nd To None Drywall Services, a family business for over 50 years providing high quality workmanship in the drywall trade.
2nd To None Drywall Services offers a variety of services from insulation to finish painting. We provide our customers with no-nonsense Competitive
Pricing and Quality workmanship which is 2nd To None as we believe it is the only way to maintain sound
relationships with our valued customers.
We only use quality products which have been proven to stand the test of time. Numerous maintenance reports Canada wide show that nails are prone to popping and metal corners are prone to edge cracking, therefore we do not use drywall nails or metal corner beading on any of our projects. Nails pop regularly because they have to be counter-sunk to accept drywall compound. The very action of striking the drywall with a hammer fractures the gypsum core detrimentally compromising their fastening ability. So why are people still hammering nails and installing metal corners?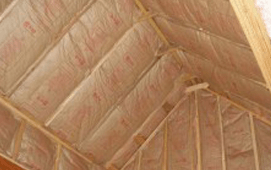 INSULATION
Keep your family warm this winter and cool in the summer with proper insulation and avoid the high energy bills!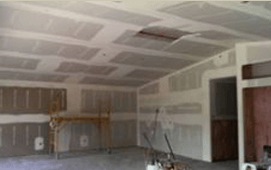 DRYWALL INSULATION AND FINISHING
We have a proven record of accomplishment and are a reputable company in the Canada. We ensure that all projects are done with utmost professionalism using quality materials while offering clients the support and accessibility.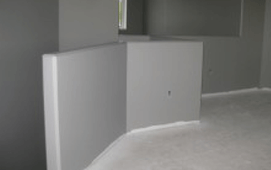 PRIMER AND FINISH PAINTING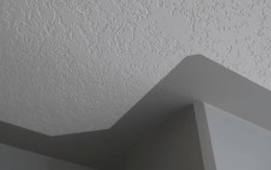 CUSTOM CELLING TEXTURES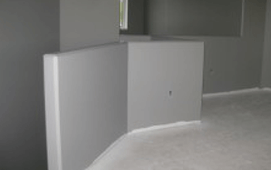 T-BAR SUSPENDED CEILINGS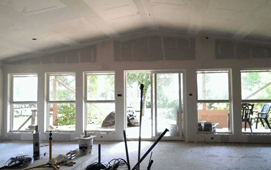 COMMERCIAL AND RESIDENTIAL DRYWALL
Our promise as a contractor is to build community value into every project while delivering professional expertise, exceptional customer service and quality construction.
GET IN TOUCH
We promise to get back to you within 24-48 Business Hours+